The insurance broker advantage: benefits of using an insurance broker
When you're looking to set up an insurance policy to protect what matters most to you, you have two options: use an insurance broker or buy a policy directly from an insurance company.
As the tagline of the Insurance Brokers Association of Canada (IBAC) goes, your best insurance is an insurance broker. IBAC is the national voice of insurance brokers in Canada and an advocate for insurance consumers, bringing together 11 provincial associations, including the The Insurance Brokers Association of Nova Scotia (IBANS).
How to recognize IBAC & IBANS member insurance brokers
All members of IBAC and IBANS are identified by the "Bipper" symbol: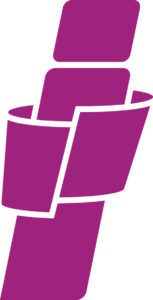 When you see this symbol on a broker's website or in their office, you can purchase a policy knowing you've found an insurance professional dedicated to following the broker code of ethics.
Cheep Insurance is a proud member of IBANS with team members on the IBANS board of directors and Young Broker Network (YBN) committees.
Benefits of using an insurance broker
Below we've outlined some of the advantages of using an independent insurance broker (like Cheep Insurance!) over buying direct:
Insurance brokers compare multiple prices to find you the cheapest price available
If you go through an insurance broker to set up a policy, they do all the hard work for you and compare prices from all the different insurance companies they represent to find the cheapest price available. If you purchase a policy through a direct insurer, the call centre rep you speak with on the phone will only be able to offer one price.
Insurance brokers work for YOU, not the insurance companies
The biggest difference between an independent insurance broker and an insurance agent that works for a direct insurer is that insurance brokers are independent – they don't work for a specific insurance company and aren't tied to a specific company or their products. They have your best interests at heart and are able to move you between companies seamlessly based on your coverage and budget needs. They also have your back if you're having as issue with an insurance company during a claim experience. They are your advocate and support through the process if needed, and are able to offer advice based on what's best for you, not what's best for the insurance company.
Insurance brokers have the flexibility to move you between insurance companies without a lot of hassle
Not only are you getting the benefits of selection and advocacy with an insurance broker, you have peace of mind that if your price goes up on renewal or you want to switch insurance companies, your broker can shop your policy again to help you find the best coverage and price available. Your broker will already have all of your info and can help you through the process of switching companies if you want to so you don't have to start from scratch.
April is Insurance Broker Month in Nova Scotia
Every year in April the Insurance Broker's Association of Nova Scotia (IBANS) celebrates Insurance Broker Month, hosting various insurance-related events and spreading awareness about the importance of the independent insurance broker channel in Nova Scotia.
This year we're joining in the celebration by decorating our website for the occasion (since we're a digital brokerage and our team works from home, our website is our storefront!) and helping spread awareness about what it means to be an independent insurance broker in Nova Scotia. Help us share the love by sharing this post! And make sure to look for the Bipper next time you're buying insurance.